Asset Management, Companies and Industries, The Economy
March 24, 2022
Progyny
We recen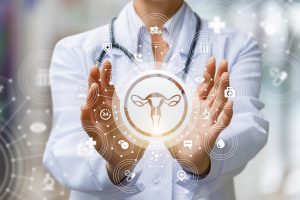 tly purchased a small position in a company called Progyny (tkr: PGNY). Progyny is a fertility benefits manager that provides comprehensive and cost-effective services to employers in the United States. Clients include many of the nation's most prominent companies across a broad range of industries. Progyny's coverage offers a higher chance of a having a safe and successful pregnancy through assisted reproductive technology (ART). For healthcare providers who specialize in fertility treatment, Progyny offers a guaranteed book of business as well as careful data-gathering and analysis. Fertility treatments and multiple births (twins and triplets), which often result in premature deliveries, are expensive both in dollar terms and in terms of the wear and tear on the people going through these deliveries. In countries where there is more funding for ART, the percentage of babies born after ART is 5-10%; in the US, it is 2%. Coverage for fertility services is an increasingly important benefit for millennials, who are delaying parenthood until a later age.  
Progyny was founded in 2008 and started with five employer clients. The company has grown its book of business to 265 clients and four million covered lives as of the start of the second quarter of fiscal 2022. This represents about 3% of the large, self-insured employer market, giving Progyny plenty of room to grow. The total addressable market is the approximately 8,000 self-insured employers in the US. The company had nearly 100% client retention with its new plan year.
According to the CDC, the market for fertility treatments grew at a 10% compound annual growth rate from 2013 to 2018, as more individuals pursued treatment. This increasing demand, coupled with inadequate and fragmented existing coverage through conventional insurance, has helped drive Progyny's impressive growth. Progyny's solutions are structured as a pre-tax benefit program integrated into employers' overall employee medical insurance, which is unique.
The benefit is presented to members using Progyny's proprietary Smart Cycle approach, which is designed to include the medical services required for a member's full course of treatment. Each member is assigned a dedicated Patient Care Advocate, who provides full logistical support (for example, selection of specialists, appointment scheduling and treatment payment), clinical guidance and emotional support. All Progyny members have access to the company's selective network of top fertility specialists. Progyny also offers an integrated pharmacy benefit solution, Progyny Rx, which clients can choose to add. Progyny Rx provides members with access to medications needed during treatment in a timely, seamless manner.
Progyny's business declined during the pandemic, as did business for most health care companies involved in elective care. Recovery was proceeding well until Omicron, when volume fell temporarily, but now more people are seeking fertility treatment as Covid case numbers continue to decline. While Progyny is still a relatively small company, it has no debt and a solid balance sheet.
Individual investment positions detailed in this post should not be construed as a recommendation to purchase or sell the security. Past performance is not necessarily a guide to future performance. There are risks involved in investing, including possible loss of principal. This information is provided for informational purposes only and does not constitute a recommendation for any investment strategy, security or product described herein. Employees and/or owners of Nelson Capital Management, LLC may have a position securities mentioned in this post. Please contact us for a complete list of portfolio holdings. For additional information please contact us at 650-322-4000.
Receive our next post in your inbox.