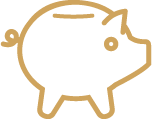 Wealth Management
We take a holistic, multi-generational approach
to managing your wealth

At Nelson Capital, our main focus is on
you
We spend the time to understand your individual needs and circumstances. Utilizing decades of experience, we take a team approach to drive creative problem solving. We add value that transcends portfolio performance by identifying opportunities to increase efficiency and minimize financial missteps on the way to achieving your goals.
Contact Us
As a fee-only advisor, we do not sell products or earn commissions. By eliminating potential conflicts of interest, we are able to act as a fiduciary with your best interest in mind at all times.
We Plan Accordingly For Your Goals
We recognize that the time horizon for your assets will extend beyond your lifetime, and we plan accordingly to help build your family and social legacy. As your trusted financial advisor, we are thoughtful about the issues that matter most to you and proactive in addressing any areas with potential for planning.
Retirement Planning
Income Tax Review
Estate Planning
Charitable Gifting Strategies
Education Savings
Stock Option Diversification