Solidifying the Shift to Value

Asset Management, Companies and Industries, Investment Themes, The Economy
July 25, 2022
Solidifying the Shift to Value
Nelson Capital spent the second quarter implementing numerous trades to better position our portfolio given the uncertainty amidst a more challenging macroeconomic environment.
The consumer discretionary sector is typically more susceptible to downside risk in a tough macroeconomic or recessionary environment. We trimmed our position in Amazon (tkr: AMZN) to a market weight as we expect growth-oriented stocks to remain under pressure. Additionally, we sold our position in DR Horton (tkr: DHI), one of the top homebuilders given a potential slowdown in the housing market due to rising interest rates. Homeownership is becoming less attainable as many potential buyers are priced out due to a rise in monthly mortgage payments.
We view the consumer staples sector as a safe haven, prompting us to increase our position in both Proctor & Gamble (tkr: PG) and General Mills (tkr: GIS). Both companies have expansive household brand offerings across food, personal care, home care and more. Demand for these products is typically inelastic, meaning that consumers will continue to buy these items despite changes in price or income levels.
To gain more exposure to a value-oriented name, with a low price-to-earnings ratio and solid dividend yield within the communication services sector, we added to our position in Comcast (tkr: CMCSA). We believe that broadband inter  net access has become a basic utility in our everyday lives, driving demand for internet service providers such as Comcast.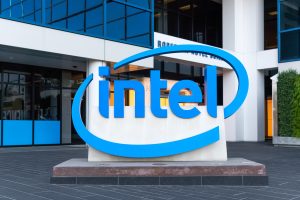 In the technology sector, we bought Intel (tkr: INTC), a value-oriented stock with a low price-to-earnings valuation and solid dividend. The revamped management team is expected to help turn the company around and the new strategy to expand semiconductor manufacturing capabilities paves the way for a more diversified revenue stream. We sold our position in DocuSign (tkr: DOCU) as it is not yet profitable, and its volatile nature will likely continue to be challenged in a recessionary environment. Similarly, we sold Adobe (tkr: ADBE) and Salesforce.com (tkr: CRM). Although Adobe and Salesforce have thematic tailwinds that are positive drivers on a longer time horizon, over the next few years, the bigger overhang is the macro environment as their high valuations are likely to be compressed alongside higher interest rates.
We disposed of our position in Illumina (tkr: ILMN), a more volatile holding within the healthcare sector, as competition in genetic sequencing is heating up and the macroeconomic environment will likely remain unfavorable for at least the next couple of years. We initiated a position in UnitedHealth Group (tkr: UNH), gaining exposure to the strongest health insurer in the U.S. While it is a bit more expensive than its peers, it also operates with consistently higher margins due to both more efficient insurance operations and the contribution from Optum, its pharmacy benefits manager subsidiary.
In the materials sector, we trimmed back our significant overweight in Linde (tkr: LIN), an industrial gas supplier. We used the proceeds from the Linde trim to add to our existing positions in both Newmont (tkr: NEM) and Agnico Eagle Mines (tkr: AEM), two senior gold miners.
We trimmed First Republic Bank (tkr: FRC), a regional bank within the financial sector that focuses on high-net-worth clients in urban coastal regions, to reduce our exposure to the sector.
In real estate we sold our position Iron Mountain (tkr: IRM), realizing gains as the stock has nearly doubled since we originally bought it in July 2020. Given its impressive performance over the past two years, we think the stock lacks the drivers to sustain that growth rate.
Individual investment positions detailed in this post should not be construed as a recommendation to purchase or sell the security. Past performance is not necessarily a guide to future performance. There are risks involved in investing, including possible loss of principal. This information is provided for informational purposes only and does not constitute a recommendation for any investment strategy, security or product described herein. Employees and/or owners of Nelson Capital Management, LLC may have a position securities mentioned in this post. Please contact us for a complete list of portfolio holdings. For additional information please contact us at 650-322-4000.
Receive our next post in your inbox.