Subtle Changes Amidst Challenging Investing Environment

Asset Management, Companies and Industries, Investment Themes, The Economy
October 25, 2022
Subtle Changes Amidst Challenging Investing Environment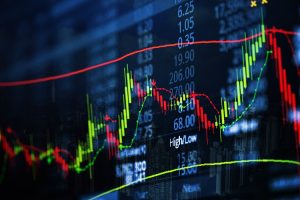 The bulk of our positioning towards value-oriented names occurred during the second quarter of 2022, though we made a few changes in the third quarter to better position our portfolio amidst high inflation and rising interest rate environment.
We added to the Vanguard Utilities Index Fund ETF (tkr: VPU) to bring our exposure to the utilities sector up to a market weight. Utility companies are known to have stable cash flows and perpetual demand, resulting in pricing power. We opt to invest in an exchange-traded fund (ETF) within the utilities sector as it gives more diverse exposure to the types of utilities across broader geographic regions. VPU yields over 3% and has a low expense ratio of just 0.10% while the average expense ratio of similar funds is 0.87%.
We bought Merck (tkr: MRK) in order to gain exposure to big pharma, a key industry in the healthcare sector. Merck is a leading pharmaceutical company that creates products to treat cardiometabolic disease, cancer and infections. Merck's biggest growth driver over the past several years has been Keytruda, a checkpoint inhibitor that successfully treats several types of cancer. Merck also has a substantial vaccine business and animal pharmaceutical business. Merck is a cheaper pharmaceutical company relative to peers, pays a solid 3% dividend yield and has a low debt load.
We sold Progyny (tkr: PGNY) due to concerns over the implications of the overturning of Roe v. Wade which removed access to abortions as a federal right. Although Progyny offers access to a network of top fertility specialist through fertility benefits, this change presents operating challenges as regulations could change on a state-to-state basis. The level of uncertainty and potential litigation risk was huge and difficult to predict how things will play out. Progyny is also more of a growth stock, with increased volatility and an elevated price-to-earnings ratio, so the sale of Progyny was aligned with our pivot to value.
Individual investment positions detailed in this post should not be construed as a recommendation to purchase or sell the security. Past performance is not necessarily a guide to future performance. There are risks involved in investing, including possible loss of principal. This information is provided for informational purposes only and does not constitute a recommendation for any investment strategy, security or product described herein. Employees and/or owners of Nelson Capital Management, LLC may have a position securities mentioned in this post. Please contact us for a complete list of portfolio holdings. For additional information please contact us at 650-322-4000.
Receive our next post in your inbox.