Repositioning Within Healthcare

Asset Management, Companies and Industries, Investment Themes, The Economy
February 1, 2023
Repositioning Within Healthcare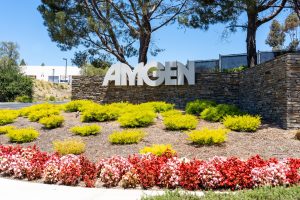 During the fourth quarter of 2022, Nelson Capital primarily focused on executing efforts to further diversify our industry exposure within the healthcare sector by resizing some existing holdings and adding new holdings to our portfolio.
Thermo Fisher Scientific (tkr: TMO) has benefitted enormously from Covid-19 testing and supplying vaccine manufacturing essentials. However, in 2022, the stock was down about 18%. The main concern revolved around what percentage of Covid revenues are a sustainable part of Thermo's business. We trimmed our position due to these concerns and to reduce exposure to the life and sciences tools and services industry within the healthcare sector.
We reduced our position in Medtronic (tkr: MDT) given its ongoing supply chain issues. Initially, Medtronic (and many other healthcare providers) were impacted the dramatic fall-off in elective procedures. Demand has largely recovered, but over the past year, shortages of key materials, especially chips, has hampered manufacturing. Despite its decline, the stock is still not cheap relative to peers.
We added to our position in UnitedHealth Group (tkr: UNH) as we believe it is the best-managed health insurer. UnitedHealth Group did well during the pandemic; although many people fell ill, claims were actually lower due to the lower amount of elective procedures. Barring a complete federal takeover of healthcare funding in the US, UnitedHealth is well-positioned to benefit from several healthcare trends including an aging population and increased life expectancy.
We believe that Pfizer (tkr: PFE) stock was oversold as the market punished it for an expected slowdown in revenues, providing us with a buying opportunity to acquire the stock. Pfizer has an extremely cheap valuation and pays a 3.75% dividend. The company still has a strong lineup of products beyond those related to Covid.
Our purchase of Amgen (tkr: AMGN) gave us exposure to the biotech industry. Amgen is a strong, profitable company with consistent dividend growth. It is the second largest pure-play biotechnology company in the world by revenue in 2022, and therefore Amgen is a less speculative play relative to other smaller biotech companies. Not only are its best-selling drugs in common use, but it also has a strong group of other products and a solid pipeline.
Outside of the healthcare sector, we sold our position in Newmont (tkr: NEM) and trimmed our position in Agnico Eagle Mines (tkr: AEM) to reduce exposure to gold stocks in the materials sector. Gold has historically been used as an inflation hedge, and as inflation levels ticked higher toward a 40-year high, we added positions in these gold miners. We were skeptical that the Federal Reserve would act aggressively since many members had called inflation only a "transitory" issue through most of 2021. However, in 2022, the Federal Reserve pivoted, and responded by aggressively raising rates to bring down inflation, and we are finally beginning to see the inflation numbers subside. At this point, we are less concerned about runaway inflation.
Individual investment positions detailed in this post should not be construed as a recommendation to purchase or sell the security. Past performance is not necessarily a guide to future performance. There are risks involved in investing, including possible loss of principal. This information is provided for informational purposes only and does not constitute a recommendation for any investment strategy, security or product described herein. Employees and/or owners of Nelson Capital Management, LLC may have a position securities mentioned in this post. Please contact us for a complete list of portfolio holdings. For additional information please contact us at 650-322-4000.
Receive our next post in your inbox.